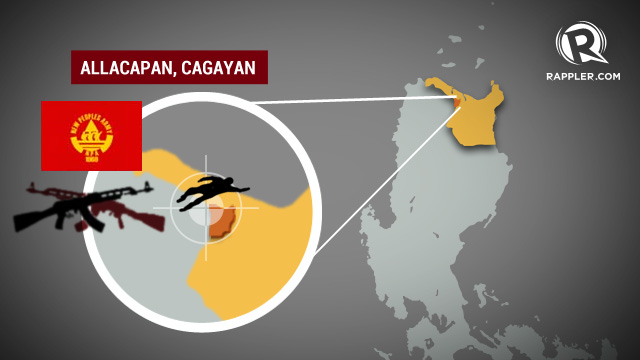 MANILA, Philippines (5th UPDATE) - Suspected communist rebels killed 8 members of the elite Special Action Force (SAF) of the Philippine National Police in a Monday morning, May 27, ambush in Cagayan.
Chief Supt Rodrigo de Gracia, Cagayan Valley police director, said the 8 policemen were on board a truck when around 30 suspected rebels first set off a landmine then fired at the lawmen at around 8:30 am in Barangay Cataratan, Allacapan town.
Seven other SAF members were injured, said Insp. Cesar Orlanes, Cagayan Valley police spokesperson. The injured were brought to the Ballesteros Municipal Hospital.